Starting a Tea Company
Tea is a popular beverage that has many varieties and is happily enjoyed by hundreds and thousands of people all over the globe.
Facebook
Tweet
Google Share
LinkedIn
Pinterest
Email
Venturing into this type of business is profitable for those who are interested in framing, growing and the production of their own tea or selling of other varieties.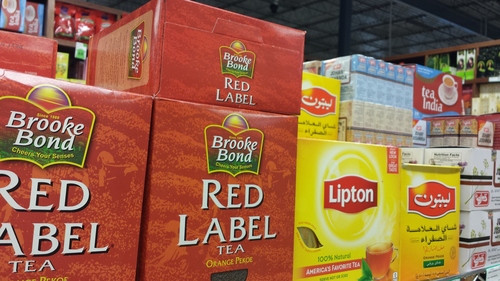 Before starting out any business, you must first be able to list down your plans for it in detail. There are several different types of teas to choose from and unless you already have an existing harvest or growth of produce of a particular type or particular types, you may want to do some research on the kind which you wish to grow in your location. Take note of the climate and other factors that may affect your growth and harvest. It is important to grow the best quality tea you can and the most adaptable to your environment. You may either stick to one particular variety or grow several of various types. Either way be able to first experiment with a small harvest or be able to see whether or not the results meet with your expectations or not.
If you are not interested in growing your own tea and would rather concentrate more on the production and processing then at this stage rather than experimenting with harvest, you will need to find a source of tea which will supply you with your needs. Canvass the area for potential partnerships with existing tea farms and suppliers. Work up an agreement on the produce and discuss the legalities and finances with them in front of a lawyer and accountant in order to get through all the details without missing out on any important requirements.
After you have decided on where to get your supplies, it is time to think about the processing. Processing of tea requires large equipment that you will need to scout out for and review especially if you have little to no experience on how to go about the process. At this point you may need more expertise help so try to get into the know with the guidance of professionals in order to make sure that you are able to purchase all that is necessary for the processing. Also keep in mind that there are several option and suppliers of the tools you will need, out there so compare prices and do not be afraid to scout out of your locale to find what other locations have to offer. Invest on quality goods and equipment and you will be able to get the best out of your business.
From supplies, to processing, to the actual production and output you will have to keep in mind where all your produce is going to go. Having partnerships with groceries, restaurants and tea shops is a good way to make sure that someone buys your product. It will be relatively new in the market so expect to offer it at an affordable amount in order to generate enough leads to get the word around. You may initiate advertisement by directly contacting nearby companies that can sell your product or products and continue marketing through other sources such as advertisement in printed matter, television, radio or over the internet.
Comment
Categories
Popular Articles