Starting a Pen Company
History has proven that pen is mightier than the sword and can last beyond what technology can offer. Up until today, the necessity of a pen in everyday work is still indispensible.
Facebook
Tweet
Google Share
LinkedIn
Pinterest
Email
To start a pen company, read this article and learn how to do it.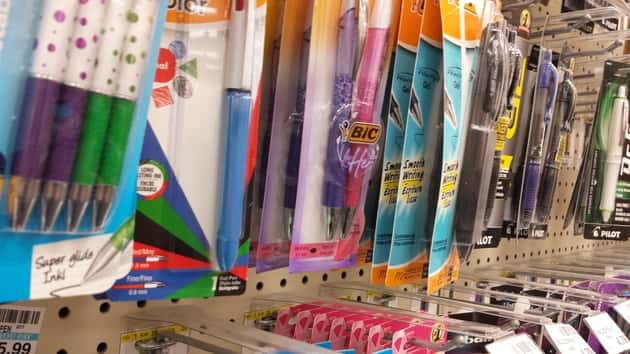 It will take probably a long time more before a pen can be demoted to a writing instrument that has used all its potential. Or probably not. Writing instruments, especially pens, is an everyday tool that serves many purpose. They are basically used in schools and offices even with the advent of iPad and notebooks. It seems the need for pen cannot be quenched as it is the basic writing instrument that almost every people use.
With this in mind, starting a pen company is not a farfetched entrepreneurial idea for any business-minded individuals out there. The demand for this tool is just great that it is expected that there is a ready market for it once a pen company is set up.
If you are inclined to set up a pen company and searching for guidelines on how to do it, then below are some tips on how you can pull this off:
Starter in Starting a Pen Company
In order for you familiarize yourself with the many aspect of pen business or a company, it is advised that you must at least visit and attend pen shows. In these pen shows you get to know what kinds of pens are in the market nowadays and those that will be entering the market. These shows will also give you idea what kind of pen might be possible for you company to manufacture and sell.
Personalizing a Pen Company
There are many aspect of business that comprises a pen company and one of these is personalized pens. You can choose to follow this path for your pen company. This is as far as many pen companies out there choose to follow. If you are going to go in this direction you should have at least have an idea of who your customers are. This is short of saying what makes a personalized pen personal for an individual. You must also understand that a personalized pen is given through four reasons: birthdays, anniversaries, truce and congratulations. If you understand this, then making a personalized pen for you will be profitable.
Market for your Pen Company
It is also important that you know the market segment that your pen company is targeting. This will ensure you that ever step on the way of designing and creating your pen will be directed towards servicing this market.
176 Comments
Comment
Categories
Popular Articles