Start Your Own Flour Mill
Food processing can never be out of business. And one of the ways you could enter that never-ending cycle is by supplying flour for making bread, biscuits, and pasta.
Facebook
Tweet
Google Share
LinkedIn
Pinterest
Email
Find out the process involved in turning wheat into flour. This knowledge could help you start a business of flour milling.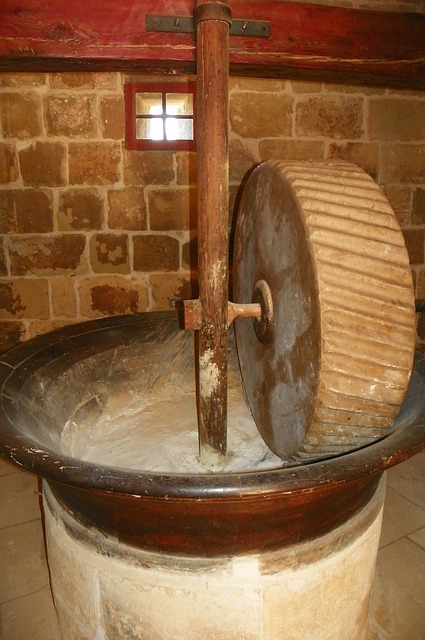 Kitchen-Scale Flour Milling
If yours is a simple flour milling business, you can mill flour that comes to you. Manual and electric grain mills for use in the kitchen, which can also be used as a flour mill, are available at $100 to $700 inclusive of shipping. Two of the features that affect prices are the material of the mill, the noise level, and their adjustability. Those made of stainless steel, operate with a low noise level, have lower heat production, generate less dust in the air, and can be adjusted for fine or coarser output cost more. Metal and plastic materials are preferred over wood. The recommended milling rate is 40 lbs. of fine flour per hour.
Commercial-Scale Flour Milling
But if you intend to supply graded flour, you would have to take care of wheat cleaning and wheat conditioning before milling. Wheat cleaning involves grading the wheat according to certain characteristics and blending some grades to obtain the desired flour. Wheat, depending on its protein content, is classified as soft wheat, medium-hard wheat, and hard wheat.
Similar Articles
The type of wheat will determine whether it would be ultimately used for bread, biscuits, pasta, or something else. Wheat conditioning involves adding a certain quantity of water and allowing the prepared wheat to stand for several hours. Then the actual milling process begins to produce flour, wheat germ, and bran.
The flour is then bagged and usually stored for several days to age before delivery to makers of biscuits, pasta, crackers, and other baked goods. You can also sell the bran and wheat germ to makers of breakfast cereals or animal feeds.
If yours is a commercial-scale business, you would be dealing with wheat breeders or farmers, wheat traders, suppliers, and the end-users of flour. High-level processing would involve more sophisticated inspection and equipment (such as magnetic separator, aspirator, de-stoner, disc separator, scourer, and sifters) and specialists, like a chemist. It would also involve larger spaces and infrastructure.
Flour Milling Business Requirements
Before starting a flour milling business check the regulation of your town or state to determine what permit and certificates you need to secure. Of concern in this process is the dust particle generated from the milling and the risk of an explosion caused by the suspension of flour dust in the air. For smaller quantities, this is not a concern, but for larger volumes, care should be taken to prevent this from happening.
Here is a Video on Modern Automated Flour Mill
Recommended Articles
What You Need to Know About a Maize Milling Business
Venturing into a maize milling business is just so easy especially if you have the know-how, capital and equipment as well. To secure your success in this business, keep everything on track.
How to Start a Pulp Mill
You can operate your own full-blown paper business. Start your own pulp mill business by learning about the ways on how you can succeed in this type of industry.
1048 Comments
Amit Sharma (amitsharma@consultant.com)
Milling Technologist

Amit Sharma (amitsharma@consultant.com)
Milling Technologist
Comment
Categories
Popular Articles