Liquor License Requirements
Do you have plans of opening a liquor store? Are you wondering what are the requirements to apply for a license.
Facebook
Tweet
Google Share
LinkedIn
Pinterest
Email
Are you wondering where to apply and what to expect in the process of obtaining your license? Here is a basic guide to help you get started on your plan.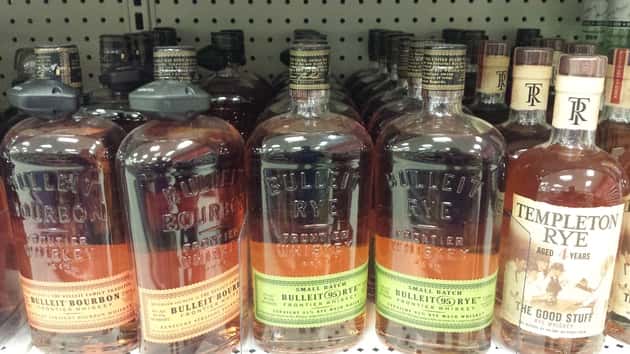 The law governing the wholesale, retail, transport and dispensing of liquor is complex. Case in point, there are very specific licenses for every type of liquor distributor there is. One type of license is a license granted to grocery or convenience stores that want to sell beer (off premises consumption). Another is granted to restaurants and bars (establishments that sell beer for consumption on or off the premises). Further, there are very fine restrictions on how they might distribute and dispense liquor. For example, the sale of a bottle of wine in restaurants is allowed only if it is ordered within a meal.
The specific requirements to obtain a liquor license, therefore, will vary, depending on: the specific laws of the issuing municipality, the kind of distributor that is applying for a license, and the specific manner by which the application will operate its business. Licenses are granted by the local government. If you wan to know the specific requirements that you must meet, visit or contact your town or village office).

Generally, a license applicant must:
meet certain age requirement, usually at least 21 years old
be a U.S. citizen, have a resident alien status and have resided at the community from which he is applying for a license for a certain period of time
must be free of police records closely related to liquor business
must obtain approval from the community near where the liquor store is proposed to be opened.
meet the zoning requirements and building specifications (site plan)
(In some towns, the person applying for the license is required to have a beverage service training certificate). Before an application will be approved, a notice will be sent out to the community. The notice will also be published at a local newspaper for a specified number of times for a certain period. The city council or town board recommends the granting of the license, but it could not disobey the decision of the community if the residents won't allow it.
Among the major reasons why an applicant is denied a license are: the city has already reached its quota (the allowable number of liquor distributor in relation to the city's population) or the community won't allow a liquor business to be established around it. If the problem is only the lack of license, one solution to this is to have a license of an established business transferred to you.
To make your liquor license processing easier, you can also hire the services of liquor license specialists.
7 Comments
+91 9540136889 || Distillery Business Adviser
Comment
Categories
Popular Articles