How to Start an Online Shoe Store
Shoes are just some of the most important things that is needed by humanity. Aside from protecting our feet from harsh ground elements, they can also be the ones to take us to the places we want to go to. They come in different colors, forms, brands and styles. No wonder, they have the highest demands among humanity.
Facebook
Tweet
Google Share
LinkedIn
Pinterest
Email
Buying shoes is good but selling them is better nowadays.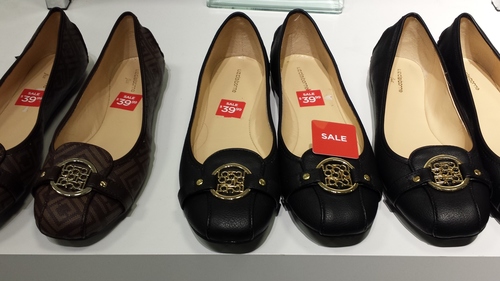 If you love shoes, then why don't you make use of them in order for you to earn more money? This can happen if you will start your very own online shoe store. In this kind of business, you will succeed if you know what your customers want and if you know how to attract them. Aside from that, you must also learn your niche in order for you to become famous in the online shoe industry in just a snap of a finger.
Starting Your Own Online Shoe Shop
In starting up this kind of business, some of the things which you need to have are as follows: a web address that is secure for the benefit of the online shoppers, a 1-800 number for the purpose of excellent customer service, online shoe store domain name and business license as well. To make sure that everything will work well, the first thing you need to have is a business plan. You also need to think on what kind of shoes you will be selling. Will it be for men or for women? Are you going to target the local market or the international market? To make sure that you will have a great business plan, interviewing other entrepreneurs in this kind of business will also help.
When you have already arrived at a decision, you need to register your domain name. This will be used by your potential customers to shop for the shoes they want the most. IN order for you to increase the SEO chances, a domain name which has the words "online shoe store" must be included.
After that, your online store must be designed and get a secure hosting as well. In order for your online shoe store to have an excellent presentation, you need to purchase a template which is ready-made. You can find these in retail websites which provide shoe photos, product descriptions and sizing options.
To make sure that everything is legalized, you need to get all the local and state business requirements. The following are just some of the must-haves even if your shoe store operates online: EIN number, sales tax license and state incorporation. If you plan to purchase shoes merchandise with a wholesaler, you need to provide documents, business account, and retail license proof.
Since you need to ship the shoes that have been purchased by customers, you also need to prepare shipping requirements and customer service as well. You also need to conduct investigation regarding the prices for the drop shipping. Another option is to use UPS or Fed Ex for overnight and standard shipping requests.
5 Comments
Comment
Categories
Popular Articles