How to Plant Apple Trees
Growing apple trees takes a long term commitment but the fruit of your labor is as sweet as its fruits.
Facebook
Tweet
Google Share
LinkedIn
Pinterest
Email
You must know how to effective plant apple trees in order to make your apple trees produce sweet apples.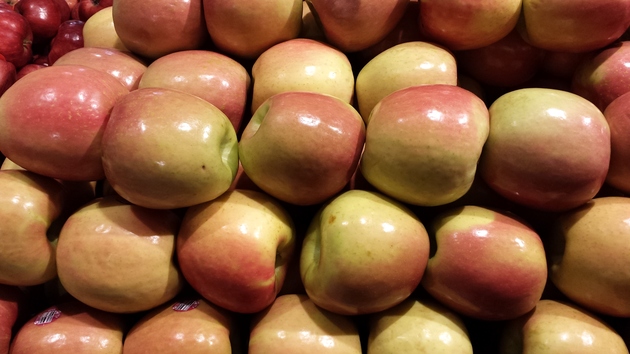 When deciding on growing apple trees in your garden, you should be aware that growing them requires long term commitment, time, and hard work. Nevertheless, producing apples coming from your own trees is a very satisfying endeavor.
Selection of Site for your Apple Trees
Before you start on growing your apple trees, make sure that your garden has plenty of space for at least 2 trees. Generally, you only need 2 trees to supply your family with apples. Apple trees must be planted in area where there is complete sunlight in order for it to grow well. They need at least 6 hours of sunlight every day. You also need at least 8 feet space apart for each tree even if you are growing the dwarf variety. Furthermore, it is also important for your trees to have good drainage. Apple trees can tolerate different kinds of soil but they most prefer sandy loam- sandy clay loam with 6.5 Ph.
Choosing the Type of Apple Trees
You need to choose 2 apple trees to grow in your garden since they are self incompatible. Even bees cannot persuade 2 similar varieties of apple trees to bear fruits. So basically, you need 2 different varieties of apple trees in order to grow and produce apples. There are some nurseries that offer apple trees having 2 or more compatible cultivars. They are grafted on one tree. However, to be safe that you will grow apple trees and produce apples, you may need to grow two different apple trees. Aside from bees, flowering crabs can also pollinate your apple tree. They are also useful as pest deterrence too. Apple trees grow from seeds so it takes some years to harvest apples from the seeds. Aside from time, significant amount of caring and nurturing is needed to be able to be successful in growing apple trees.
The simplest way to start in growing apples is to buy a bare root or a container with grown trees from a garden nursery. Your nursery professional can be able to recommend apple trees that are suitable in your area. If you want to buy apple trees from an internet site or a catalog, you must compare each cultivar to your place. The height of your tree will depend on the variety of tree that you plant. The dwarf varieties can reach up to 10 feet tall while the semi-dwarf trees can reach up to 15 feet. The standard trees can reach up to 20 feet or more.
2 Comments
Comment
Categories
Popular Articles