How Dairy Farms Work
The dairy operation plays an important role on how dairy farms work. However, in order to have efficient dairy operation it is essential to use effective breeding program.
Facebook
Tweet
Google Share
LinkedIn
Pinterest
Email
The operation of dairy farms may vary depending on its specialization.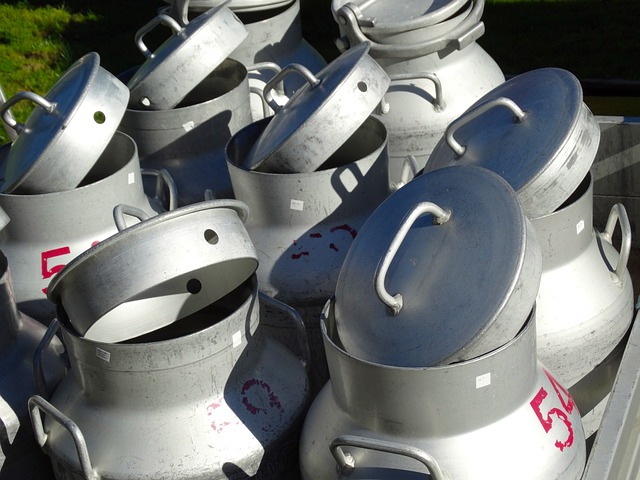 If you want to have your own dairy farm it is important to know how dairy farms work. In this sense, it is necessary to work first in a farm as a dairy farmer. Many successful dairy farmers are born into farming and that is a big advantage. Having experience in dairy farming would let you know how it is like to run a dairy farm. Likewise, by working in a dairy farm you will know if you will enjoy dairy farming. Dairy farming has a great importance not only in the industry as well as the economy but especially to the consumers. Also, it offers some benefits to the environment.
Benefit of Dairy Farming
Dairy farming is beneficial to the countryside as well as to the environment. Dairy farmers in Wales and England are spending more time in maintaining the 500,000km of hedgerows. Maintaining the hedgerows forms an ideal habitation for wildlife species and farmland bird. Likewise, dairy farming also works in the local communities. In this sense, local dairy farmers have become an important part in the local economy. In like manner, farmers do their part in protecting the environment. Furthermore, dairy farms work best in providing dairy products to its consumers. Apparently, most of the essential products that we use in our daily life are generated from dairy farms. The good thing is that those products help us become healthy. It makes our bone strong by giving us enough calcium needed by our body.
Importance of Dairy Farming
Dairy farming is very important to us because it provides nutritious and healthy products. These products are essential to human beings especially the cow's milk that comes from the farm. In this sense, dairy farms owners ensure to provide consumers fresh and great tasting milk products. Providing quality dairy products requires proper maintenance of the land and protecting the water and air in the area. Likewise, one of the important parts of running a dairy farm is to give the best care to their cows.
In order to run successful dairy farms you should not only have knowledge and experience in dairy farming but also have the best cows. In addition, you can also seek advice from your friend farmers so that you can obtain information that can help in running your own dairy farm. Discussing with other farmers is one way of exchanging some tips about dairy farming. You can have the chance to get cost saving tips about the equipment you will use as well as the labor cost. Most owners of dairy farms employ their relatives to work in the farm.
4 Comments
Comment
Categories
Popular Articles