Flower Wholesale Business
If you want to start a flower wholesale business, you will need to conduct a thorough market research.
Facebook
Tweet
Google Share
LinkedIn
Pinterest
Email
This is important to create a business plan that will serve as your guide during startup. Secure the best location and find a reputed supplier of quality flowers.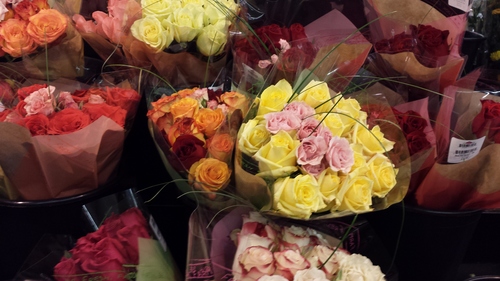 There are many business opportunities that you can choose from if you're interested to make some money. If you love flowers, you can start your own flower wholesale business. Basically, you have two options – starting from scratch and buying an existing flower business. In comparison to a retail business, you can sell more flowers by wholesale. You can get the supplies at a cheaper rate as well. Since the business is bigger than retail, you will need a larger business space that you can own or rent out.
Location – A Prime Consideration
Location is one of the keys to success. You should never think of starting a business unless you have found the right location. Look around the local area to find the best place where you can have the flower business. A good choice is to rent or lease out the space. This is more affordable than buying the property. You need to minimize the cost during startup so that you can sell the flowers at a reasonable price to the retailers in your area. You have to determine the target market first. By conducting a thorough market research, you can create a business plan that you can use to achieve your goals one by one.
Other Things to Address
Startup can be challenging for beginners especially if you began from scratch. However, with the right knowledge and skills, you will be able to address the various startup issues with ease. The most important thing that you must do is secure the needed capital. A wholesale business will require larger capital for startup and you can use the business plan to apply for funding. If you have enough money, then you're in luck because you can start right away. You have to look for reputed suppliers of flowers. Make sure that you buy different kinds to give your clients more choices and options.
Negotiate with the supplier and as much as possible, stick with one to two sources. That way, you will not run out of fresh flowers to sell. Secure the business space and apply for the utilities like water, electricity, and phone. You also need to hire several competent employees. You have to settle all the legal requirements of the business to operate it legitimately. Try to hire an accountant and a lawyer. These professionals can help you in achieving your business goals. Determine the pricing of the flowers and make sure that you deliver on time. Don't forget to purchase a vehicle that you can use for deliveries.
10 Comments
Comment
Categories
Popular Articles