Bridal Fashion Accessories Business
If you want to start a bridal fashion accessories business, you will have to begin with a plan. Study the market and find a reputed supplier of the fashion accessories. Negotiate for the best deals so that you can also sell the items at a reasonable rate.
Facebook
Tweet
Google Share
LinkedIn
Pinterest
Email
Decorate and advertise your business locally and online.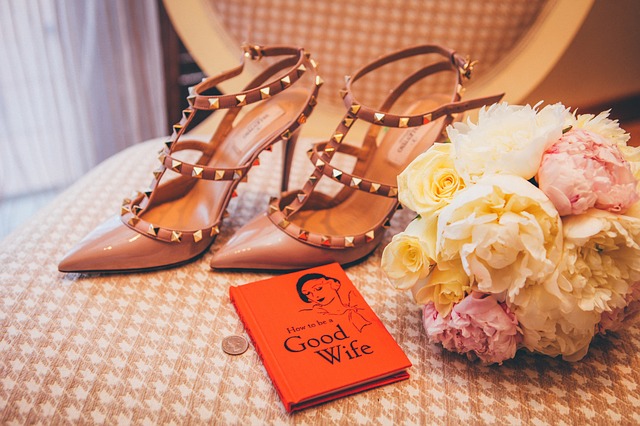 Start Your Own Bridal Fashion Accessories Business
Starting a bridal fashion accessories business can be fun and exciting. You will need a thorough and detailed business plan to guide you from the start up to the real operations of the business. A bridal fashion business is a great way to make money because every year, a lot of couples get married. You will have a steady flow of orders from beautiful brides in your local area and in other places if you also maintain an online store. Before going any further, inquire with the government agency concerned about the licensing requirements. Submit the needed papers and pay the licensing fee so that you can operate the business legally.
A legit business will tend to have fewer problems in the future as compared to ones without a license. With this type of business, you should find a supplier of bridal fashion accessories. You can use the internet to locate possible suppliers. You can shop around if you like and be sure to look at the product lines that they are selling. Make sure that you offer your customers with a wide range of fashion accessories, from cheap to expensive one. Not all brides are willing to spend huge amount for their wedding. You will also encounter brides that are on a tight budget and needs cheaper fashion accessories. If you can sell different accessories at different price ranges, you're sure to succeed.
Location is Everything
Find a good location for the store. You can lease out mall space or other retail store areas at the city center. Once you've secured the store space, you can now purchase the needed equipment, furniture, and fixtures for the store. You will need a cash register, display racks, shelves, and other necessities. Apply for the utilities and phone line. The store should also have a large sign outside with the name of the store and the logo (if any). Place your contact info so that interested customers can easily contact you.
Get the needed inventory for the store. Since you will be selling bridal fashion accessories, you can sell items like earrings, necklaces, headdresses, rings, and many others. Determine the latest trends in the market to offer your brides with only the best in the market. Pricing should be done carefully and for the grand opening, you can offer introductory prices. Don't sell items at a very high price. Keep in mind that you need to attract clients. Promote your business by offering special perks and discounts. Start your own business today.
Comment
Categories
Popular Articles