Steps to Start Your Home-based Invitation Business
If you were starting a business, it would be good to do it at home. If you are interested in designing invitation cards, start planning for an invitation card business. This will allow you to take command of the business because it is run from home.
Facebook
Tweet
Google Share
LinkedIn
Pinterest
Email
Many clients need invitations for their special occasions. Having an invitation business at home would make it more comfortable. The right resources and the determination to build it would always lead to a great benefit. Being the home broker, you have the opportunity to make it successful.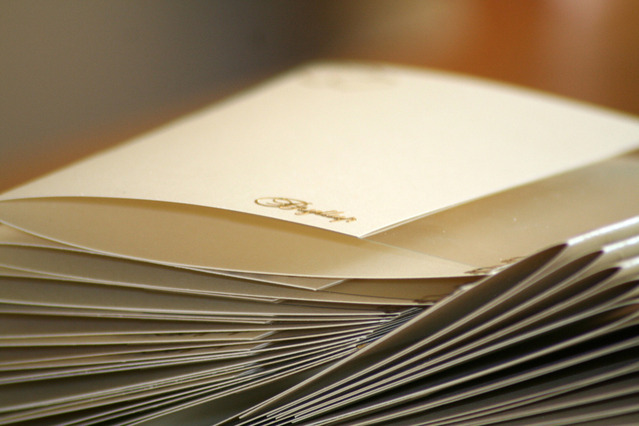 Are you thinking about how to make it happen when you simultaneously have so many different things going on in the home? Here are the following ways:
Scheduling and Prioritizing the Tasks
Time management is the most vital part of running a business from home. You have to take care of your family and personal tasks before dedicating some time to running the business. You are at risk if you don't know how to manage time. You should see some of the best videos available on YouTube for managing your time and read articles on how to maintain a calendar. If you see yourself not finding any free time, don't plan to start this business immediately. Once you master these skills and free up some time, the roads are clear for you to proceed with your first startup.
Require Skills to Run an Invitation Business from Home
To start this business, you need to know the complete making process of an invitation card. You are not advised to hire someone to do this for you from home; you will do all the work yourself, so you better get ready with all the required skill sets.
Similar Articles
The Local Business Permit
A local permit record is essential to provide a security and practical approach for the business. Selling invitations is an excellent business, so you must make it secure in any way possible. In having a local permit, you are sure of having a successful venture ahead. You can delay getting a permit if you are unsure where you are heading with the business but don't forget that running a business without a proper permit is illegal.
Partnership with Printing Company
Contracting with printing companies would make it easy for you to print the stationeries. A printing company will be a big help in making a fast and successful manner of printing the materials required. It would make it easy for the business to distribute needed materials.
IT Requirements: Computer, Internet, Software
The internet is very effective these days. The fast connection to the internet will make the home business grow in as fast a way as possible. You also need a high-end computer with all the software like Photoshop, illustrator, etc. You will have to invest some money here.
Information Gathering to Get the Job Done
If you start the business, requesting all the information from clients to get their work done with limited reviews and quick turnaround time is essential. The proper and effective catalogs will help you to set the proper process and materials to be made. This will ensure you have an edge in creating invitations for most clients.
What are the Right Resources?
Every business has the right kind of resources to make the process effective. The resources such as stationeries and brochures make up the progress of the home-based business. This will create an effective means of adding production to the client's orders. With the correct and many resources, a dealer will surely hit the jackpot in the invitation business.
A home-based business requires essential things to make it successful. It will provide many benefits that would provide you with a large amount of cash and savings. If you were going to be a dealer, it would be best to set the things to be considered. These pertain to the materials, the local permit, the dealer's account, and other required documents. The business will succeed most of the time if the requirements are followed. This will provide each client with an effective means of having a high-quality invitations product.
Starting any business is tricky; if you have the passion and energy to work odd hours, open a home-based invitation business.
Recommended Articles
Starting Your Own Wedding Invitation Business
Are you good in designing and inclined to start a wedding invitation business? This business can be pulled off by just following the guidelines that you can read in this article. So read on.
Startup Kit for an Invitation Company
Are you looking for information how to start your on invitation company? Curious how you start it with out making any startup mistakes? This article will certainly be valuable to you in starting this business venture.
Comment
Categories
Popular Articles