Starting Pet Food Delivery Business
Information in starting pet food delivery business and includes an overview on its advantages and disadvantages are what you need to know and learn as you plan to open this business.
Facebook
Tweet
Google Share
LinkedIn
Pinterest
Email
In one of Pet Business' issues (August 2004), a foremost pet magazine, it has stated that, the ease of shopping for companion-animal supplies is a significant determining factor in where pet owners choose to shop...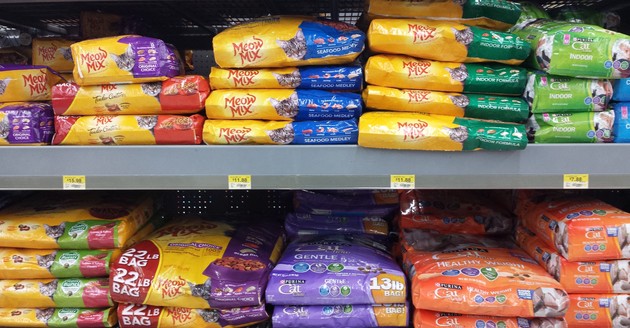 For the past decade, in survey after survey, consumers have ranked shopping convenience right up there with price (and often above price), as one of the most important factors in determining where they will shop. This only goes to show that many pet owners as consumers consider convenience as a factor in choosing the shop where they purchase their pet thingamajigs. And, this is where a pet food delivery business comes in.
A business that offers services in pet food deliveries, whether independently started or franchised, provide the convenience most pet owners look for because the pet food arrives straight to their doorsteps without the hassle of going into the store. This is especially helpful for individuals such as the aged, families with young children and those who are too busy with their work to visit a store.
Moreover, a pet food delivery business can offer all kinds of preferred brands and other pet foods that many pet owners are in search for. They can offer a variety of these pet foods, too, for all kinds of pets. In truth, delivery is just an adjunct to the service of many pet food stores because profits are derived from the direct sale of pet foods. This makes the delivery service free of charge.
As already stated, the convenience for shopping pet foods is as important as the prices of the pet products. The easier one gets the products means the better and more preferred. Besides, no one wants to spend a lot of time queuing up for a bag of dog food or spend gas money for pet food when they can have it delivered directly to them minus the effort at the same price! Indeed, it is a bargain most consumers and pet owners cannot just miss.
What is involved in starting a pet food delivery business is a lot of hard work and patience. You will have to deliver a number of pet food bags to as many residences your business can accommodate to wherever the location may allow. Also, you can offer other items related to foods such as food containers, bowls, place mats and many more. Moreover, it also entails basic business skills such as accounting and inventory management. Personal qualifications needed included punctuality and reliability. No specialized knowledge regarding pets and pet foods is required. In addition, it may also be helpful if you have a vehicle you can use for the delivery.
The advantages of starting a pet food delivery includes (1) it can easily be started; (2) it does not require expensive fees and little start-up capital, especially if you already have the vehicle; and (3) it is profitable, especially if you add and offer other services and products.
And just like other business, there are also difficulties and disadvantages you should anticipate from starting a pet food delivery business: 1) it may require a lot of physical strength; 2) it may need a physical facility for food storage; 3) you might be on-call whatever the season is.
1 Comment
Comment
Categories
Popular Articles