Starting a Spice Business
When engaging into the spice industry, you should consider some things in order for your spice business to be successful.
Facebook
Tweet
Google Share
LinkedIn
Pinterest
Email
So, if you love to cook and are intrigued by the different cuisines in the world and the spices they use, the spice business is right for you.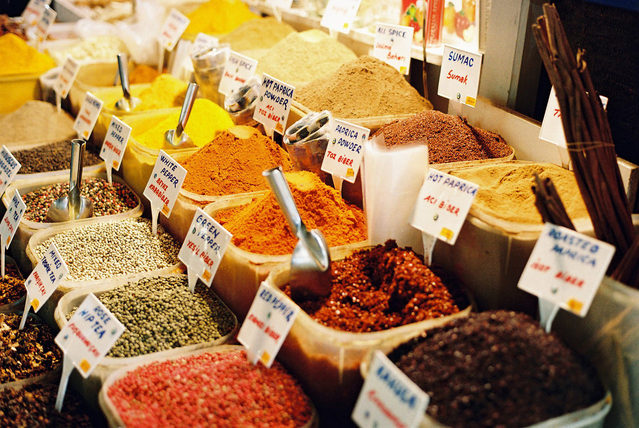 Things Necessary in a Spice Business
If you love cooking and are always intrigued by the different spices of the different countries, you can start a spice business and turn your favorite hobby into earning money. You just need the right licenses, excellent marketing strategies, wholesale resources, bank account for your business and some creativity and planning. You don't need a lot of money for your capital cost because starting a spice business is relatively low in startup cost.
Licenses and Marketing Strategies
You could check with your local, state, county, and zoning laws about the appropriate licenses necessary when starting a spice business. Be aware that there are some homeowners' groups as well as some cities that are banning any spice business run in homes.
Similar Articles
You may be required to have a specific place where you will assemble and stock the spices you will sell for sanitary inspection and health clearances. If this is your case then you must find a place that has passed these inspections and used it for the assembling of the spices. Then, decide carefully on how you are going to market the spices.
You can use proprietary blends for the seasonings. For example, the Italian spices blend would consists of oregano, basil, garlic powder, marjoram, onion powder, fennel seeds, as well as parsley. You can also concentrate on the spices use for certain dishes like soups or chili.
Wholesale Resources and Pricing
Find where you can buy wholesale spices in much cheaper prices as well as the package materials you need. You can look in the local telephone directory or look online for the companies offering wholesale of spices. Keep in mind that the spices that are bought in bulk are very much cheaper that those in the grocery stores.
As for the packaging materials, these things should be of food-grade quality and must be designated carefully when you purchase them. The prices of your packages must be competitive with the gourmet products. You should put together the right herbs and spices' combinations for the convenience of your customers.
Places to Sell and Business Account
Know where you are going to market your spices. The grocery stores are usually not an option for this business because most of them will require terms that many small businesses can't afford to accommodate. The boutique gourmet stores can be a possible place for selling spices.
You can also choose to sell on food shows, crafty shows, and farmers' market or just sell exclusively online. As for the business account, this is where you will deposit your business sales money so it is important to track and also keep any receipts so that it will be easy for you to complete tax forms.
Success Story Video to Watch if You are Seriously Considering to Open a Spice Business
Recommended Articles
How to Start a Hospice Business
Providing palliative care for patients suffering from terminal illnesses is the job of hospice program. Operating a hospice business requires patience, resilience and lots of time.
578 Comments
Comment
Categories
Popular Articles