Starting a Food Cart Business
The food cart business is one that consists of a simple stall or cart that is technically mobile and can be available at events and gatherings or sell products on the road.
Facebook
Tweet
Google Share
LinkedIn
Pinterest
Email
There are many different kinds of food cart businesses. First decide on what type of foods you plan on selling at your food cart.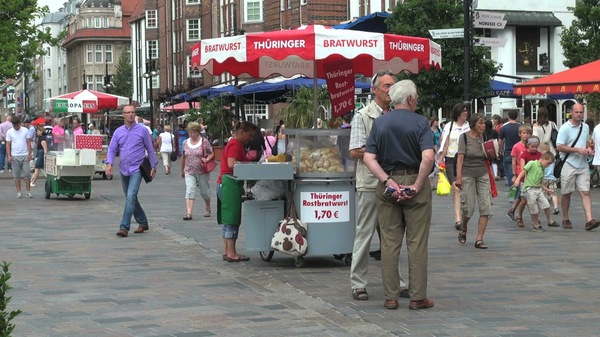 It is important to draft out the services or products you provide and how you plan on acquiring them. Therefore it is at the planning stages of your business that you work out on your business model as well. Make a list of long and short term goals that you want to establish in your business. You will also need to review certain legalities that come with owning this type of business so discuss your plans with professionals such as lawyers. You may also want to consult with an accountant if you want your finances and financial proposals reviewed.
To get an idea of the monetary amount you will need to utilize in this type of business it is always a good idea to keep a broad spectrum of suppliers and a variety of choices to choose from. There are many different types of tools, supplies, and equipment and food products to choose from and from various suppliers as well. Do your research on the internet and in the locality where you plan on establishing your business. It is also very important to work on the products you provide. Regardless of your location if the food you offer at your food cart is a hit with the local residents then they will find ways to get to you no matter where you are. Therefore create a good concept with an attractive and pleasing product line to garner enough clientele and most importantly a steadfast credibility among customers.
Once you have decided on what to purchase then you can start stocking up your food cart. Food carts contain a limited amount of space so be able to decide accordingly. Set up and design your food cart keeping in mind to establish an attractive business model and design concept that will be easily remembered by your target audience. Do research as well on the prices of your products and target the general masses as you will be starting fresh in the business and will need to attract a wide array of customers.
In any types of business it is always a good idea to establish partnerships. Create partnerships with suppliers so as to get a continuous flow of necessities for your food cart business. Because of the established relationship you will also be able to benefit from cheaper costs and good deals. Work out contracts and agreements with suppliers. Before instating any of these concerns you must initially do your research in finding the best supplier for your goods out there. Create a set of standards before deciding on one as you will want to get not only affordability but the best quality for the products.
Once you have set up your food cart and established all the necessities it is time to start promoting and marketing your business. There are many ways to go about this small type of business and initially banners, streamers and flyers are the way to go. Another cheaper, cost friendly and effective advertising tool is to set up a website. Establish an online portal to your food cart and be able to post advertisements of this site to popular websites and search engines over the internet.
1 Comment
Comment
Categories
Popular Articles